8 North Bay business financial experts chart paths through coronavirus uncertainty
When the world was turned upside down with the coronavirus pandemic in the spring, followed by shutdowns and shelter-in-place orders, many businesses were thrown for a loop.
These North Bay accounting firm executives answered questions posed by the Business Journal about this changing financial world:
Eric Briese, Eckhoff and Company
Jon Dal Poggetto, Dal Poggetto & Company
Robert Murphy, Frank Rimmerman + Co.
Carli Oritz, Linkenheimer CPAs
Alissia Pope, BPM
Meredith Rennie, Mengali Accountancy
Garrett Tucker, Pisenti & Brinker
Jonathan Weintraub, Montgomery Taylor Wealth Management
Eric Briese, CPA, CGMA
Partner
Eckhoff and Company, CPAs and Advisors (EAC)
145 N. Redwood Drive, Suite C, San Rafael 94903
415-499-9400
www.eckhoff.com
Eric Briese is a partner at EAC. Focused on overseeing the firm's business tax, estate/trust tax, and business advisory services departments, Eric brings nearly 40 years of experience in both public accounting and business management/accounting to the EAC team.
How has recent legislation at the state level changed how you advise clients (in reference to AB 91 and AB 147) with the disruption of the economy since March? What are the two or three things that have changed most about your work?
With the limited conformity of state tax laws to recently enacted changes in the federal tax laws, we have to be more diligent in advising our clients as to the tax implications of their actions and how those implications may be very different for state tax purposes than for federal tax purposes.
We also need to address more carefully whether a business may be subject to tax in California, even if it has no physical presence in the state. With all of the online selling that is occurring during this pandemic, more sellers may not realize their potential California tax liability.
Working remotely is the "new normal." How is that effecting your dealings with clients?
Since most of our work is done remotely and we have some clients that are not located in California, this recent phenomenon has only had a positive impact on our ability to connect with clients, since we can do so in even more ways than before.
Video conferencing has become a prime means of communicating with our clients, and our cloud-based systems are a vital way of exchanging information with them.
What are the lasting effects of the changes in the economy on your business and/or your company's strategies?
Our firm has been in business for over 65 years. We have seen the economy rise and fall through a couple of recessions, so we understand how to adapt to everything from changes in the tax codes, recession-driven concerns, positive and negative effects on retirements, and other issues that arise out of uncertain times.
Although the pandemic itself is an unknown, the effects on personal wealth and markets appear to be similar to other events, and our strategies have remained relatively constant.
What is a piece of advice do you give to all of your clients?
The best piece of advice I can pass on right now is first and foremost, listen to their trusted advisers, whether they be in the fields of finance, tax, law, insurance or health care. Our clients have been tested in new ways, but we have discovered that the real value we bring to the table is helping our clients navigate the unknown.
What is your strategy for finding new clients?
Eckhoff was built on and continues to grow through referrals. Although many companies use data mining and pursue active referral solicitation, we have found the best way to get a referral is to deliver what you promise. We get new referrals every day for that reason.
That said, we have recently identified that many of our clients want more services. We are now moving to an enterprise service model that will better serve our client's needs. We will actively engage our client base to let them know of these new services.
Do you focus more on business development or retention?
Business. We believe business development is best achieved through working with our clients proactively.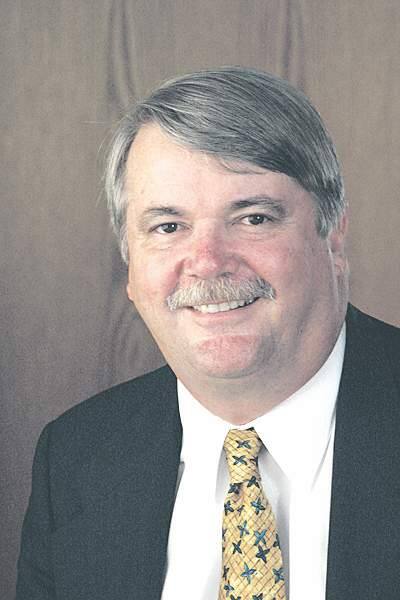 Jon P. Dal Poggetto
Managing Partner
Dal Poggetto & Company LLP
149 Stony Circle, First Floor, Santa Rosa 95401
707-545-3311
www.dalpoggetto.com
Jon Dal Poggetto is currently managing partner of the Santa Rosa-based CPA firm Dal Poggetto & Company LLP, a position he has held since the firm's inception on Nov. 1, 1992.
Dal Poggetto graduated from University of California, Berkeley with a Bachelor of Science degree in business administration-accounting emphasis in June, 1975. He has been a partner with the CPA firms of Eisenberg & Company LLP, Touche Ross & Co. and Deloitte & Touche before founding Dal Poggetto & Company LLP in 1992.