What hospitality and winery marketers need to know about AI tools like ChatGPT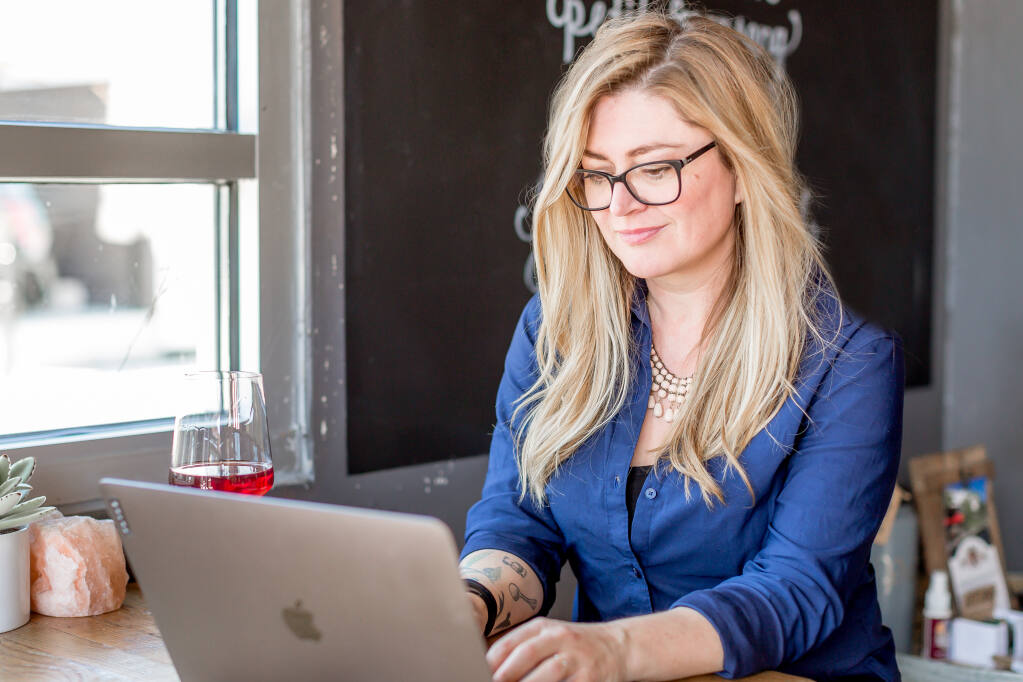 Without knowing it, for years, artificial intelligence has played an integral part in our lives.
We've trusted adaptive-learning technology to perfect our documents with Grammarly, Google Docs and Microsoft Word; recommend TV shows based on our viewing habits through Netflix; and filter spam from inboxes via Gmail. All these were before ChatGPT by Open AI came along and took the digital world by storm.
To kick off this piece, I used a website called Jasper.ai to construct an outline for me and help me come up with specific words when I felt like they were just beyond my reach. This allowed me to get my thoughts into a well-structured, cohesive article.
And then I added my own voice. Because at the end of the day, that's what is important when it comes to social media marketing.
AI is a powerful tool. According to Ben Parr, a journalist-turned-founder who is the president and co-founder of Octane AI and author of "The Social Analyst newsletter"(benparr.substack.com), "AI is going to rapidly change everything, and we aren't ready for it."
He currently posts TikTok videos (tiktok.com/@benparr) with details about AI tools (some favorites include Quillbot, Octane AI, Tome AI, and TweetHunter), as well as reports on technology and business. He concludes marketers should take advantage of the tools available.
"Marketers should be invigorated by all the ways they can leverage A.I. to scale their marketing and writing. There are marketers right now who are using A.I. to multiply their content creation, increase their SEO, write more newsletters, create ad copy, write YouTube and TikTok scripts, and much more. The deeper a marketer goes into A.I., the more they can automate and grow," Parr wrote.
According to a survey conducted by United Kingdom-based technology company Aira, only 37% of marketers currently use AI tools to help produce written content, with 63% hesitant to use it. One thing to note is this study was done before ChatGPT took over the tech news cycle.
If you are wondering what ChatGPT is, it is a chatbot launched by a company called OpenAI in November 2022. It is built on top of OpenAI's GPT-3, which is an autoregressive language model that uses deep learning to produce human-like text.
How AI can help North Bay marketers
Oh, and currently it's free to use. So now that ChatGPT is here and free for now, what does this mean for marketers, specifically those hospitality marketers here in the North Bay?
Personally, I like ChatGPT for ideation and research.
For many, the thought of starting with a blank slate can be intimidating, but inspiration is your greatest asset when it comes to creativity. I sometimes ask the app questions about what I'm trying to create, which sparks ideas for my content.
For hospitality marketers, this means that AI can be used as a tool to help you come up with engaging ideas so that you can refine them further through your own unique writing style.
Current AI limitations
Here are a few important things to note:
1. It takes work to understand the best commands. The better you get at providing commands, the more the AI will provide information specific to what you are looking for. Similarly, if you're delegating to a team member, you have to explain what you need clearly.
2. For anyone wondering if AI will take over our jobs, the answer is no. The reason is that AI cannot think creatively on its own. Instead, it requires humans to provide the words and context for it.
And the more creative we are at understanding how to provide input, the better the content AI can help you create. Honestly, it's like using Google Search or YouTube to figure out an issue you have at work. The information is already out there, but you need to know how to find it.