Upcoming NBBJ conferences and events
Top Projects Awards event
Every year at the North Bay Business Journal Top Projects awards, we celebrate the outstanding new architectural projects that continue to renew and rejuvenate the North Bay, and the people who made these projects possible.
Nominations are closed and our judges are working hard to select our 2022 winners.
Project categories are Public Project, Private Project, Renovation, Transportation and Infastructure, or Other
Top Projects Awards Event
Where: Bacchus Landing
When: Dec. 14, 2022, 4-6 p.m.
---
2023 North Bay Business Journal Book of Lists Networking Event
When: January 19th 2023
Where: Santa Rosa
Time: Open House from 4-6PM
Register below to reserve a copy on January 19th.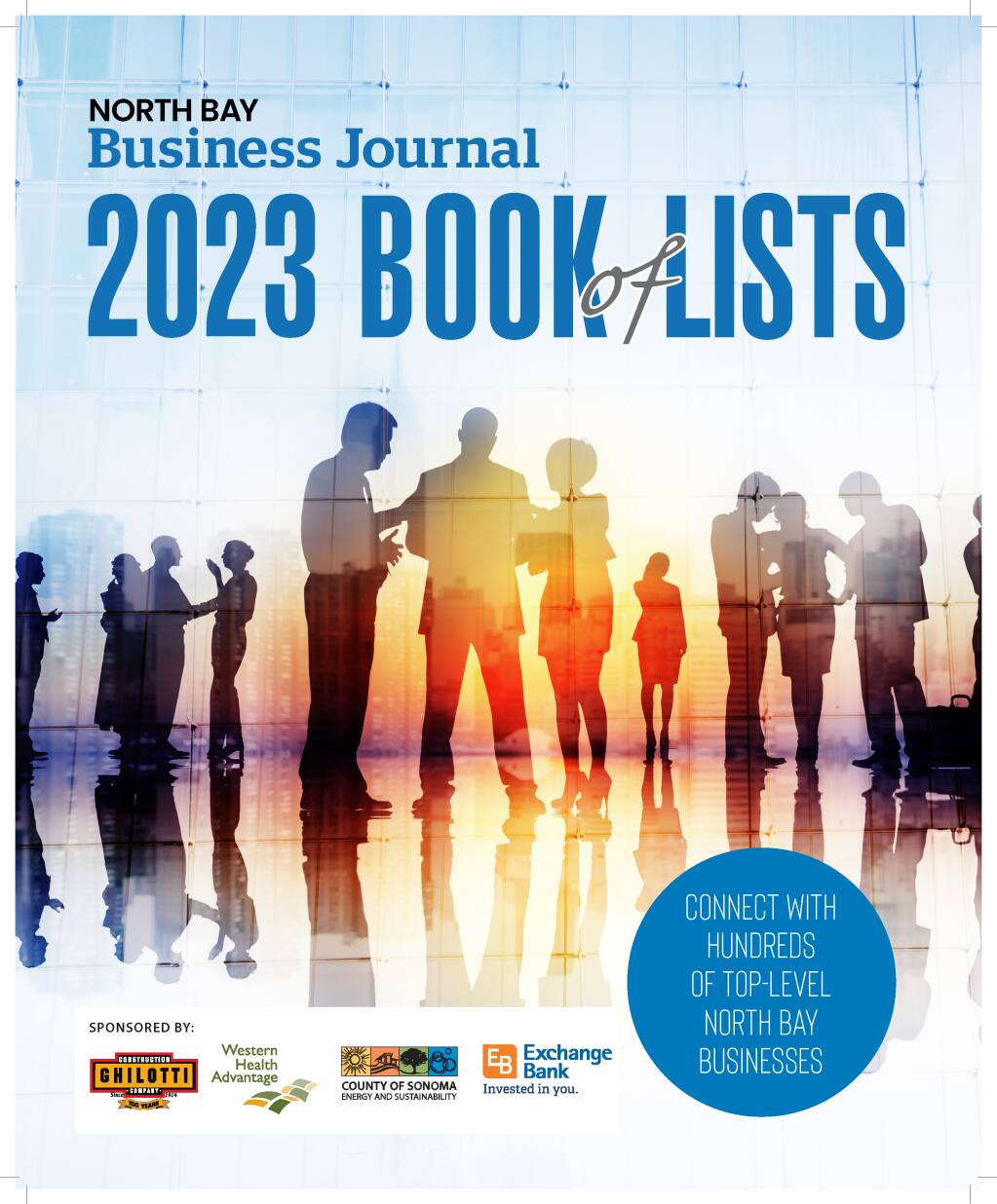 Have you been waiting to get your North Bay Business Journal 2023 Book of Lists? Now is your chance! Join us at the biggest networking event of the year, develop professional contacts, and pick up your free copy of the Book of Lists.
We will be hosting an open-house event so you are able to get your hands on a copy - hot off the press. With essential information on leading North Bay businesses and business leaders in over 80 categories, the 2023 Book of Lists is key to your business's success.
Click HERE To reserve your book!