Upcoming NBBJ conferences and events
Book of Lists 2024
When: February 20th
Where: Sally Tomatoes, 1100 Valley House Dr., Rohnert Park
The North Bay Business Journal is thrilled to celebrate the release of the 2024 Book of Lists, a resource compiled together over the course of the year which contains key information about local companies, organizations, and business sectors. Join us at the North Bay's premiere networking event of the year to get a hold of your copy!
Stay tuned for more information!
Book sponsor: Exchange Bank
---
Economic Outlook Conference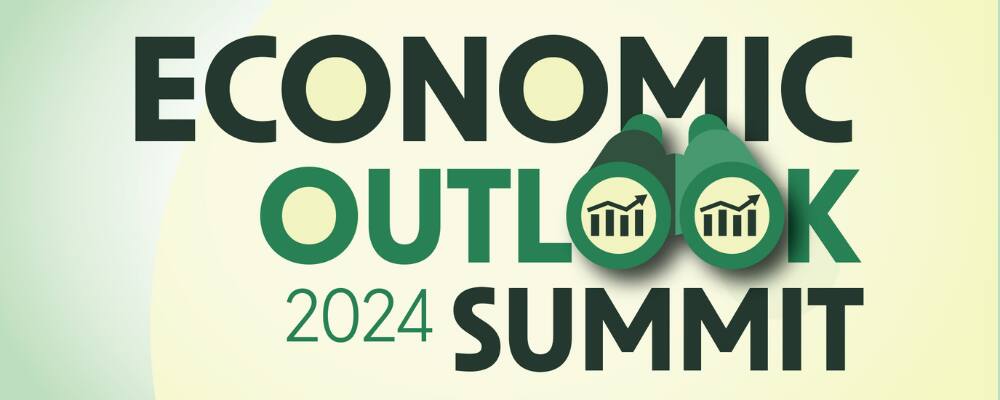 When: February 29th
7:30 to 8:30 a.m. Networking
8:30 a.m. Program begins
11 a.m. Program ends
Where: Sonoma State University
BUY TICKETS HERE.
Join the North Bay Business Journal in its annual Economic Outlook Conference at Sonoma State University on Thursday, Feb. 29th from 7:30 to 11 a.m. The Economic Outlook serves as an educational space for the business community, where the North Bay Business Journal finds subject matter experts to discuss current challenges or trends within the North Bay region of business.
This year, the theme hones in on artificial intelligence, or AI, which is emerging further and further into our lives everyday. The theme in specific is, "Unlocking the Power of AI: Fueling North Bay's Business Competitiveness and Shaping Future Education," and an expert on the matter will be joining the program to share their knowledge. Additionally, a highlight of this annual event includes an economic insight presentation from Dr. Eyler, an economics professor and interim Associate Vice President of Government Relations at Sonoma State University.
Stay tuned for more information!
BUY TICKETS HERE.
---
Wine Industry Conference
When: April 23rd
Where: Hyatt Regency Sonoma Wine County
The North Bay Business Journal's Wine Industry Conference is one of the publication's annual networking events that's taken place for over two decades. The wine-centric soiree brings in a variety of attendees with wine industry backgrounds, as well as attendees from other general business backgrounds in the North Bay. It acts as a great hub of knowledge and networking for the North Bay Business Journal community, featuring expert keynote speakers and panelists each year.
Stay tuned for more information!
---
HR Professionals Awards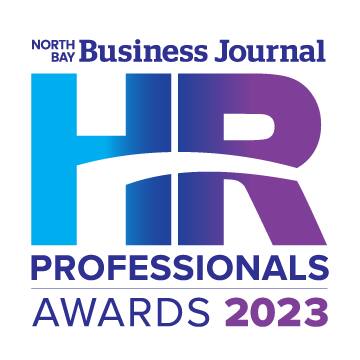 This special section in the North Bay Business Journal will be to celebrate excellence in the field of Human Resources (HR), we are thrilled to recognize the outstanding contributions and achievements of HR professionals who have gone above and beyond in shaping the future of the workforce. In the fast-paced and dynamic world of business, HR professionals play a pivotal role in driving organizational success. They are the guiding force behind fostering a culture of innovation, inclusivity, and employee engagement. Through their dedication and passion, they create workplaces that inspire collaboration, growth, and happiness among employees.
This NBBJ award aims to celebrate HR leaders and professionals for their leadership in business is a testament to the critical role HR plays in an organization's success. It not only recognizes individual accomplishments but also promotes the advancement of HR practices, which ultimately benefits the entire business community.
This special section is a tribute to their relentless efforts in driving positive change, enabling organizations to thrive, and fostering environments where employees can flourish.
This is an opportunity to honor those individuals who have demonstrated exceptional leadership, creativity, and impact in the HR domain.
After careful review, our judging panel selected the following as winners from our many nominees:
Alaine Kalder, human resources manager, North Marin Community Services
Amy Ellis, chief human resources officer, Graton Resort & Casino
Amy Wakayama, vice president and director of human resources, Summit State Bank
Dawn Moreci, vice president of human resources, C. Mondavi & Family
Dr. Craig Nathanson, project coordinator, Sonoma State University School of Extended Education
Jacqui Turner, director of human resources, Torn Ranch
Jen Hundley, human resources director, Healdsburg Lumber Company
Jennifer Scott, senior human resources consultant, HR Matrix
Julie Secviar, vice president of human resources, Far Niente Wine Estates
Lauren Bender, HR senior manager, Workforce Development Board of Solano County
Maia Lazarus, HR manager, Boys & Girls Clubs of Sonoma Valley
Shona Johnson, HR and accounting manager, M.A. Silva Corks USA
Valerie Robbins, director of human resources, Marin Humane
---
Questions? Email our events team HERE