Here are the North Bay's Excellence in Construction Awards winners for 2023
The builders and visionaries in the North Bay who are remaking the landmarks of the past or establishing the landmarks of the future are being celebrated with this year's North Bay Business Journal Excellence in Construction Awards.
Formerly known as Top Projects, our awards go to businesses, organizations and individuals who shape our communities through a variety of projects and innovation in construction.
Award winners will be celebrated Nov. 15 at Sally Tomatoes in SOMO Village from 4‒6:30 p.m.
888 Fourth Street
Describe the unique features associated with this project: As the first midrise, seven-story residential building to be constructed in Santa Rosa in several decades, 888 Fourth Street offers 107 market-rate one- and two-bedroom apartments offering urban dwellers a living environment near entertainment and shopping venues in the downtown area.
Apartment units range from 357 to 970 square feet. Features include loft spaces with elongated bay windows, a rooftop terrace with spa, a third-floor landscaped terrace, gym/fitness center, game rooms, along with a hotel-style lobby with gathering areas and quiet work spaces. There is private two-level indoor parking garage with EV charging.
"Located in the city's core, on the edge of the medical services district, and across the street from Fremont Park, this apartment complex is an amenity-rich architectural statement that says to the community: Downtown is Here … Downtown is Special … Downtown Matters," said developer and builder Hugh Futrell, CEO of the Hugh Futrell Corporation.
The Futrell Corporation is an asset manager specializing in multifamily housing, hotels, offices, adaptive re-use of historic structures, mixed-use, lower-income developments and health care facilities. This company has developed — and in most cases constructed — some 50 projects for its affiliates in the North Bay.
The exterior design utilizes variegated roof lines and tower facade insets, plus an illuminated architectural blade that echoes the iconic Rosenberg Department Store (now Barnes and Noble). Each apartment has a balcony.
TLCD Architecture updated and further developed Jon Worden Architect's original concept to enhance its appeal. MKM was the structural engineering firm, Carlile Macy was the civil engineer and Quadriga was the landscape architect.
Becoming Independent headquarters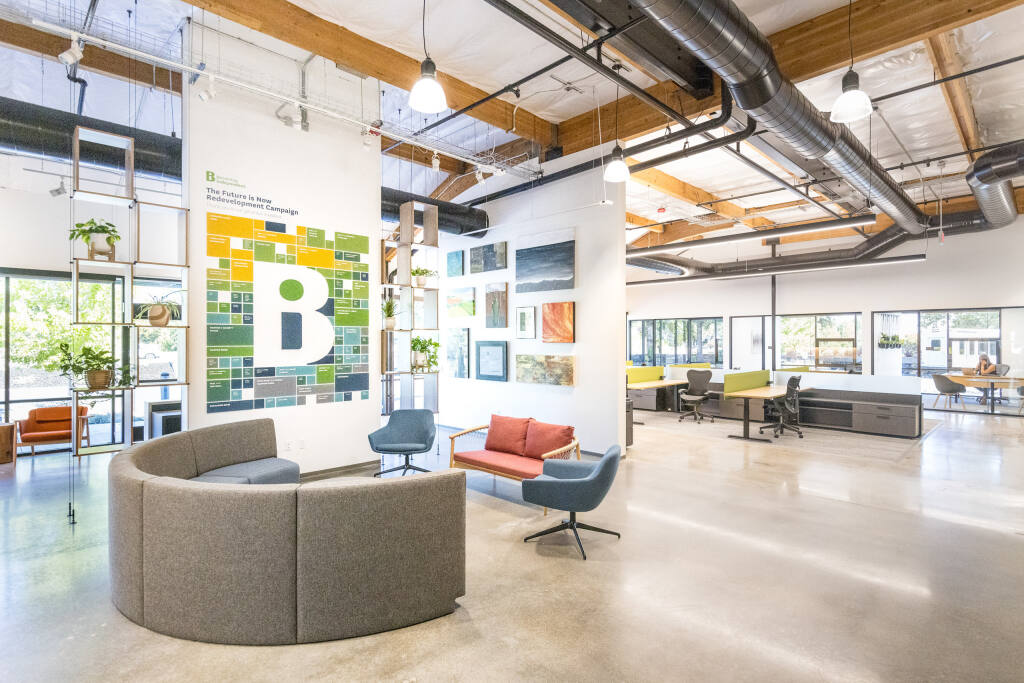 Becoming Independent is a nonprofit organization that has been supporting individuals with intellectual and developmental disabilities for more than 50 years. As its clientele has continued to grow, the nonprofit sought to revamp its Santa Rosa headquarters to include a unique environment with innovative offerings accessible to its clients and expanded its Social Enterprise Division with event space.
What makes this architecturally special?: This project consists of different spaces that can be used to enhance personal development and overall experience built by DesCor Builders with flexibility, growth, adaptability, and technology as a core focus.
The new event space is a multiuse facility designed for programs and services, while also offering flexibility for smaller educational settings by dividing the space into three sections with movable, operable walls. This area also offers organizations and businesses the opportunity to rent a modern, customizable event space equipped with advanced technology and zoom capabilities, or to conduct workforce training.
Conference rooms serve as meeting rooms for staff and classrooms for Becoming Independent's structured classes also featuring zoom room capabilities for both in-person and virtual meetings/classes.
The fitness center has the latest gym and adaptive equipment for individuals with varying physical abilities.
A commercial kitchen offers a space to develop cooking programs and life skills classes that teach food handling, grocery budgeting, cooking skills, etc. It is also an environment for skills training and discovery for those interested in culinary careers. The kitchen also becomes part of the event space for caterers to rent.
A wellness room was designed to be a calming environment for the senses and a transitional space for those with sensory and stimulant sensitivities.
The courtyard and sensory garden comprise an oasis of Indigenous, drought tolerant plants created to offer accessibility from the interior to a tranquil, natural setting to learn and thrive.
Boys and Girls Club of Sonoma-Marin Roseland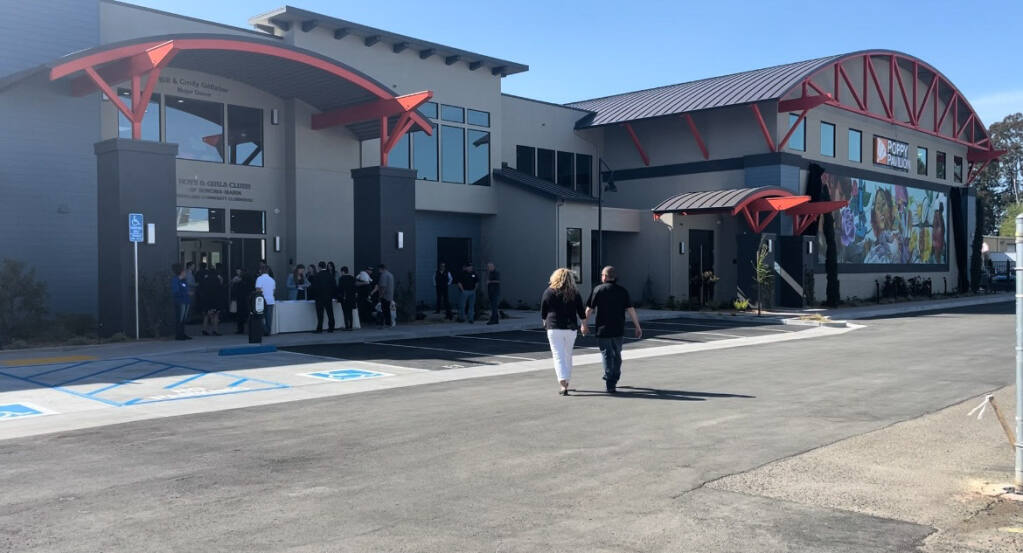 Describe the purpose of the project: The Boys & Girls Clubs of Sonoma-Marin Roseland Facility located in Santa Rosa has 24,464 square feet for a full-size gym, art studio, dance/fitness studio, a full-sized commercial kitchen, dining room, game room, tech lab, and flex spaces, along with offices and meeting rooms.